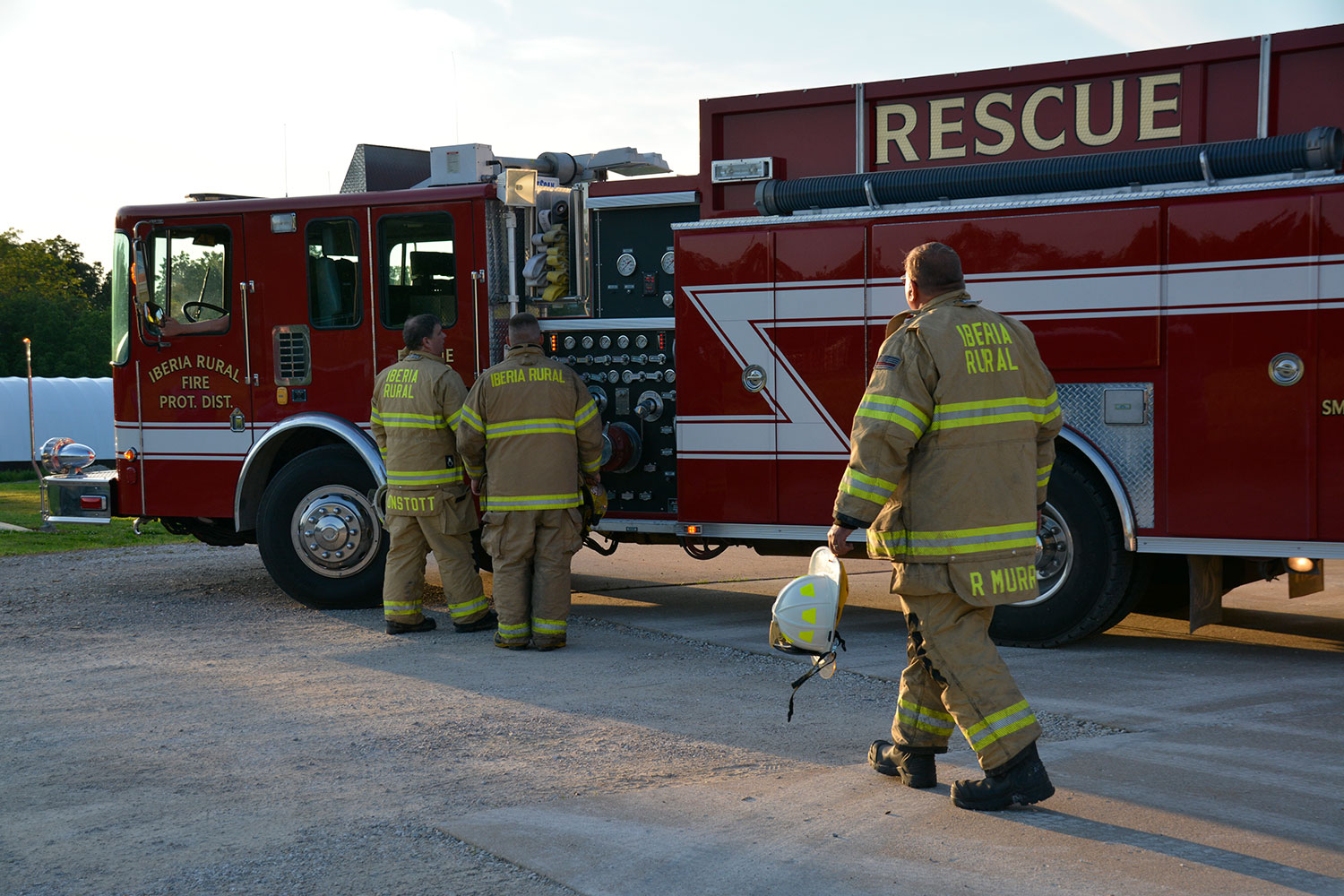 To keep up with their extensive training and brand-new equipment, Iberia Rural Fire Protection District is expanding their volunteer base by launching a large-scale recruitment campaign.
A new slogan, "Ordinary People Trained for the Extraordinary," along with a newly designed recruitment site, will be used to leverage the campaign. To learn more about Iberia Fire Department and what it is like being a volunteer, community members are invited to visit their newly designed recruitment website, www.iberiafirefighter.org. There, they can complete an inquiry form and begin the application process.
Recruitment campaign efforts will include click-through social media ads, volunteer brochures, and lawn signs. To increase recruitment efforts geared toward students graduating high school, Iberia Rural Fire Protection District will increase recruitment efforts by presenting the benefits of volunteering in classrooms, and attending back-to-school night.
Iberia Rural Fire Protection District's recruitment campaign will run through 2024 and is no cost to taxpayers. It is funded entirely through the Staffing for Adequate Fire & Emergency Response (SAFER) grant by the Federal Emergency Management Agency (FEMA), awarded to the department in 2020.
"I'm excited to get started with the recruitment campaign for the Iberia Rural Fire Protection District and the possibility of new members becoming part of our family, either as firefighters, administrative or maintenance volunteers," said IRFPD Chief, Greg Onstott. "I'm looking forward to introducing new members to the opportunities that the Fire District has to offer."
Volunteer Opportunities and Department Led Training
Iberia Rural Fire Protection District offers top-of-the-line equipment, as well as training experiences for volunteers. Iberia Fire Department regularly hosts training seminars in partnership with the University of Missouri's Fire and Rescue Training Institute to collaborate with fire departments statewide to learn updated rescue and emergency medical techniques.
The following volunteer opportunities at Iberia Rural Fire Protection District are available:
Firefighter– Firefighters develop practical skills in operating and using tools, including driving emergency vehicles, performing search and rescue operations, and learn basic first-aid skills to save lives and protect property across Iberia and St. Anthony, Missouri.
Administrative Volunteer– Responsible for various supervisory tasks, administrative volunteers can expect to organize documents, oversee fundraising, and conduct accident response reporting.
Firehouse Maintenance– Oversee upkeep of vehicles, equipment and firehouse grounds.
"When the emergency call comes, it's vital that the department has enough trained personnel to respond," said IRFPD firefighter, Chip Sanders. "Providing extraordinary service to our community starts with training ordinary people to respond to emergencies. The greater the number of volunteers we have, the safer our community is."
To run the campaign and raise awareness of the need for volunteers, Iberia Rural Fire Protection District retained the services of The Communication Solutions Group Inc., a full-service public relations and marketing firm based in Jenkintown, Pa. The company successfully ran numerous recruitment and retention campaigns for past recipients of the SAFER grant across the Mid-Atlantic.
To learn more about Iberia Rural Fire Protection District or to fill out an inquiry form, visit www.iberiafirefighter.org.